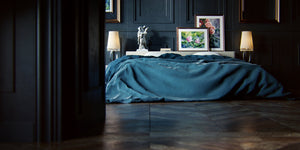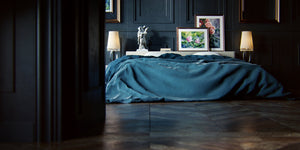 We Are
- Lorinzer Living.
Keep it simple, keep it different and make it perfect! That's been our guideline since we made our first bed 10 years ago – a bed made from bed frames from sustainable timber. We love wood and we think the amazing natural resource of timber should be used to make beautiful furniture that will last..
OUR PRODUCTS
We design and craft beds in a range of aesthetics and sizes, allowing our customers to create a home that's unique to their space and lifestyle, and make the most of special occasions and life every day.
THOUGHTFUL DESIGN
We understand that happiness at home starts with the little things – that's why we pay so much attention to them. Button tufting on a bed, fabric contrasting, we stress about the details so our guests don't.