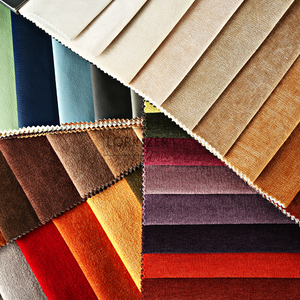 Limited time
ORDER FREE FABRIC SAMPLES!
Choose Free fabric samples - the samples are approximately 4 inches sq cuttings of the fabric. We would recommend, to look at the fabric samples in the room where you plan to place your bed in natural daylight and in artificial light before you order. Please do not hesitate to contact us, shall you have any further queries.
Fabric Samples
FAQ's
Am l able to have a bespoke size bed frame ?
The parameter is incorrect.Image size is not supported. Each image dimension must be between 40 and 2600 pixels.
Request some fabric samples
Please visit our fabric sample order page here to order fabric samples.
What are your delivery timescales and charges?
Bed Frames, Divan Beds & Floor Standing Headboards: Our Bed Frames, Divan Beds And Floor Standing Headboards Are Manufactured To Order And Can Take An Estimated 2-3 Weeks To Be Delivered From The Point Of Receiving Your Order. Our Deliveries Are Carried Out By Our Contracted Courier Company And As Standard
How dol change my shipping address for my order ?
Use the contact form on this page and select change delivery address from the department drop down. You will need to provide proof of your billing address, shipping address and proof of ID.
I am not moving in until X amount of time, can you hold my order?
We are able to keep hold of your bed for as long as you need. What you need to do is in the note section upon checkout leave your delivery instructions and we can get this all arranged for you. Please note we do need at least 3-4 weeks notice prior to your preferred delivery date. We can't guarantee we will be able to deliver on the specified date however we will do our best to accommodate you!
Lorinzer Living
Where Dreams Meet Reality !
Keep it simple, keep it different and make it perfect! That's been our guideline since we made our first bed 11 years ago – a bed made from bed frames from sustainable timber..
Read More
Lorinzer Living | Stylish & Comfort Bedding | Bed Frames
Experience the luxury & comfort of our handmade beds. Indulge in the plush comfort of
our luxurious and sophisticated bed frames, with wide range of styles including wingback beds, sleigh beds, ottoman beds, headboard, chesterfield Bed and boucle bed frames with ottoman storage. Crafted with the finest quality materials and curated by our expert team at Lorinzer Living which exude a perfect blend of contemporary style and
timeless elegance, all at an affordable price point with love in UK.
Beds & Bed Frames for a Dreamy Night's Sleep
The bed serves as the centerpiece, anchoring the room and setting the tone for the entire space. It's not just a place to sleep it's a sanctuary for relaxation and rejuvenation. Moreover, the design and aesthetics of the bed contribute to the overall ambiance of the bedroom, reflecting the owner's personal style and creating a soothing atmosphere. A bed can transform a bedroom into a haven of comfort, promoting a sense of tranquility and enhancing overall quality of life.We are here to assist you to choose a perfect match.
Bed Types we are sure you will Love
A wide variety of is available each offering unique benefits. Whether you prioritize functionality or style, or prefer a combination of both, there is no need to make compromises allow us to provide you with information about the different types of beds and their
features.
Sleigh beds
Sleigh beds are a classic and elegant style of beds. These
beds feature a curved or scrolled headboard and footboard, resembling the shape
of a sleigh or a scroll.
Sleigh beds frames are commonly crafted from wood, metal or upholstered in fabric or leather, offering
a variety of styles to choose from and having ability to transform a bedroom
into a luxurious retreat.
Wingback beds
Wingback beds also known as winged bed frames or winged headboards feature a unique design with tall
upholstered side panels that extend upward from the headboard resembling the
wings of a chair.
The winged bed frame is commonly made of wood or metal with
upholstery which can feature many textures giving a jazzy and rich household
item that add a hint of extravagance and refinement to your bedroom.
Divan beds
Divan beds are a popular type of bed that consist of a base
or foundation made of a sturdy wooden frame covered with fabric or upholstery and built-in drawers or ottomans style lift up storage options with an integrated headboard.
Divan frame beds are a practical and comfortable bedding option that combines functionality, storage,
and customization for smaller bedrooms and conserving floor space.
Ottoman beds / Ottman Bed / Storage
beds
Ottoman beds, also known as storage beds are designed with a hidden storage compartment beneath the mattress accessed by lifting the top of the bed by hydraulic or gas lift mechanism.
Ottoman for bed provide a practical and stylish solution for maximizing storage space in the bedroom while maintaining sleeping comfort for bedrooms where storage is limited.
Style your dreams with a bed that's as chic as you are
The style of a bed can completely transforms the look and feel of your bedroom, creating a captivating and inviting atmosphere. The style of the bed not only affects the visual appeal but also influences the overall mood and ambiance of the bedroom. We offer contemporary, luxurious, and romantic styled, that can be the key to reflects your personal taste and provide a sanctuary for relaxation and rejuvenation.
Chesterfield upholstered
Chesterfield upholstered a style with deep button tufting, rolled arms, and a distinctive quilted/diamond pattern with luxurious materials and high-quality fabrics like velvet, linen, boucle provides a softer, more opulent feel and a touch of elegance and sophistication to your bedroom making it suitable for both traditional and contemporary interiors.
Plain upholstered
Plain upholstered furniture offers a clean and understated aesthetic that focuses on simplicity, texture, and quality. It provides a versatile and timeless option for those seeking furniture pieces that can effortlessly blend into various interior design styles.
Find your perfect fit with a bed size that embraces comfort and style
Creating a cozy and comfortable bedroom begins with choosing the right bed size. Lorinzer, a leading furniture retailer, understands the importance of a good night's sleep and offers a diverse selection of bed sizes to suit various preferences and lifestyles. Whether you are furnishing a solo sanctuary or a grand master bedroom here is the perfect fit for you.
Let's explore the different sizes of beds we offer ranging from single to super king size.
Single Bed Frame:
Ideal for compact spaces, children's rooms, or guest bedrooms. The single bed is a popular choice with dimensions typically measuring 90cm x 190cm (36in x 75in) provides a comfortable and personal sleeping space for one individual. Bedhush offers an array of stylish single bed frames, ensuring both comfort and aesthetic appeal.
Small Double Bed Frame:
Slightly larger than a single bed, the small double bed offers a cozy yet roomier option for individuals who desire a bit more sleeping space. With dimensions around 120cm x 190cm (47in x 75in) small double beds are perfect for teenagers, young adults, or as a comfortable solution for guest
rooms without cluttering the room. We present a diverse selection of small double beds to cater to different tastes.
The double bed is a classic choice for couples or those who prefer extra space for a comfortable night's sleep. Measuring approximately 135cm x 190cm (54in x 75in), this bed size accommodates two people comfortably.
Bedhush offers a variety of double bed Frame, catering to different design preferences and needs blending comfort and style seamlessly.ments, or welcome customers to your store.
King Size Bed Frame:
For those seeking a generous sleep surface, the king size beds are excellent option with dimensions around 150cm x 200cm (60in x 78in). The king size beds provides ample space for couples or individuals who appreciate the luxury of a larger bed.
An impressive selection of king
size bed frame with ottoman storage is available combining comfort, style, and durability.
Super king Size Bed Frame:
For the ultimate sleeping experience, the super king size bed offers unparalleled space and comfort with dimensions generally measuring 180cm x 200cm (72in x 78in). This bed size is perfect for those who desire
ample room to stretch out and relax.
Bed hush's collection of super king size beds ensures a grand and luxurious focal point for any bedroom.
If you are planning to decor a new bedroom or in mind for full makeover or upgrading existing bedroom then fabric of bed and its color is one of the most important factors to give a luxurious look to your bedroom.
Our exquisite collection includes the elegant Laurent Champagne and the soothing Laurent Turquoise, perfect for adding a touch of sophistication to your bedroom.
For a soft and inviting look we have the Cream, Sand and silver Naple fabrics options provide a sleek and modern aesthetic offering a sense of warmth and comfort. For a bolder statement the Black and Slate Grey Naple fabrics exude elegance and sophistication with contemporary vibes.
If you're looking for a plush and luxurious bed, feel, our Cream Chenille, Silver Chenille, and Charcoal Chenille fabrics are ideal choices. These textures add depth and richness to your bed, creating a cozy haven. Alternatively, our Black Chenille offers a dramatic and striking appeal.
To bring a touch of elegance and
refinement, consider our Cream Linen and Steel Linoso fabrics. These options offer a crisp and clean look, perfect for creating a serene atmosphere in your bedroom.
For a softer and more delicate aesthetic bedroom look, our Ivory Boucle, Grey Boucle, Pink Boucle, and Blue Boucle fabrics provide a charming and cozy ambiance.
No matter your style or preference, our bed selling website is here to help you find the perfect fabric and color combination to transform your bedroom into a haven of comfort and style.
Explore our collection today and discover the perfect fit for your personal sanctuary.
--------------------------------------------------------------------------